A vigorous statement that drives the spirits of the innovators. Living in the 21st century, we're all evidence of some giant companies that started with the aim of filling a gap in the market. Be it the back story of Facebook (FYI: Facebook business model) that started as "Facemash" which later turned to 'thefacebook.com' in 2004 which was exclusively for Harvard students, and eventually, after many ups and downs, turned to "Facebook"-one of the most influential social networking site, Or Uber (FYI: Uber business model) that was born out of the need of a cab on one winter night when the duo, Travis Kalanick, and Garrett Camp, were in Paris for an annual tech conference in 2008, which has turned into a giant today. Most of them have risen out of an unfulfilled need. Innovative startups are making an impact on people's lives by making everything simpler.
You may like to read – what to consider before starting up
Coming Back to the Question…
What is a Startup?
A startup is a process of setting your ideas into motion. It is not just any newly established company. It has a high potential for fast growth. It typically has 1-3 founders in its initial stage. They secure funding through an investor or take a loan. This will give you just a basic idea about a startup, as defining a startup is very crucial.
If you're stuck with 'I want to start a business but have no ideas' check out our blog – 29 Startup Ideas to Look Forward to in 2023.
Before starting your own business, you should know in which category you want to see yourself. There are several little things that make a startup different from a small business or a corporation. The major difference is an entrepreneur's point of view of growth. It is up to you where you want to see your company in the next few years and are you capable of reaching there.
Now after having some idea about 'What is a Startup?' Let's throw some light upon the factors that form a startup company.
Growth
All startups will start out as small businesses, but not all small businesses are startups. The key difference lies in their perception of growth. Startups are designed to grow fast which is the reason why most entrepreneurs today are starting out as tech startups as the internet provides a very large market to their companies irrespective of time and space. It is not necessary though that all the tech startups need a large market. If you have a select product for niche requirements, you already have a target market.
For rapid growth, you need to have a product that has the potential of creating demand. Your startup needs to create a product which could disrupt the markets or bring an existing product to a new market.
Passion-driven
A startup is a job you cannot quit. The product of the startup companies is something that is driving their passions and ideally, something that is never done before. This passion leads an entrepreneur to push the boundaries. Starting your own business could be a real struggle but you need to show your team how much the idea means to you. An entrepreneur gathers around people who understand the potential of the idea and are willing to work upon the same. It is more of experiments as you don't know how it will operate, or what would be the customer's review about your product.
Bringing About a Change
There is a common goal of all the startups to bring change, innovate, and disrupt the ways things are done traditionally. It is not just about bringing new products, a startup may also focus on the execution of things, the way the product is offered. For instance, who would have thought there could be an artificial coating on fruits to keep them fresh longer? Yes, there are such tech startups coming to light. In this way, the answer to 'what is a startup' is easier as it is something that is changing the world and making things simpler.
A Team of Optimistic Fellows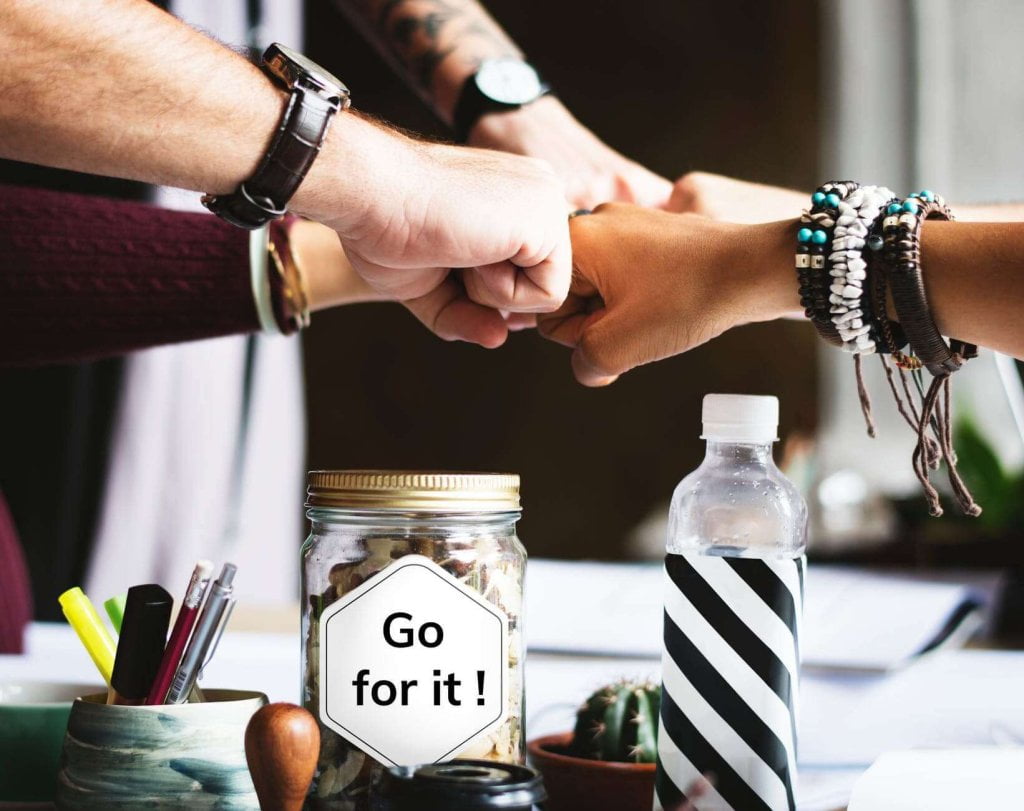 Creativity and Variation
A startup is about innovations without a doubt, be it bringing about a new product or solves a unique problem people have. This innovation could also be seen in the business model of a startup. An entrepreneur could also base his ideas on the loops that his target competitors have, to fill the gap in the market. It is about bringing your creativity to life, about bringing your ideas to real terms.
Also, keep in mind to never totally love your idea. Startups are on an open-ended note to welcome variations in their ideas to make it fit for the market.
Adaptive Business Model
For any company, there is no single fully efficient business model that covers all aspect of their business. A startup company also innovates a business model to come up with something that fulfils all aspects of their business. It may be a junction of two or more business models. For instance, the Airbnb business model is a mixture of Aggregator, On Demand, and Marketplace.
A startup searches for a scalable business model that fulfils all their aspects and is furnished to generate revenues and profitability over time. Generally, founders experiment with business models to create a unique sustainable model which is adaptable and could be changed with time. For instance, Netflix was earlier an online DVD rental service, with the changing technology it has adopted features in its business model that has led Netflix to become one of the titans of online video streaming industry.
After having a few insights upon 'What is a Startup?' let's get some information about what startup funding is and how it works, and how to get funding for your startup.
What is Startup Funding?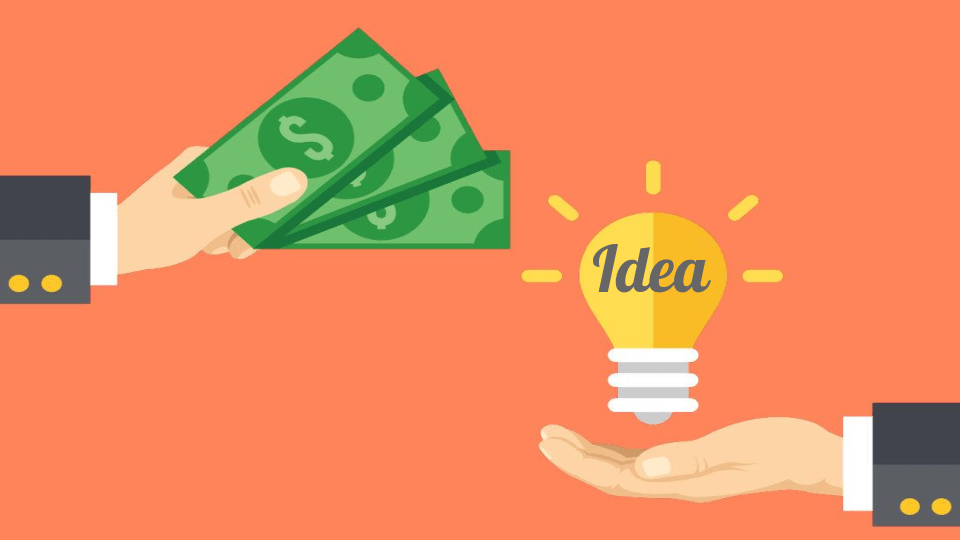 Startup funding refers to the process of acquiring financial resources to launch and grow a new business venture.
For entrepreneurs, securing funding is a critical step in transforming innovative ideas into tangible products or services.
Startup funding typically occurs in different stages, beginning with seed funding, which involves utilizing personal savings, family, friends, or angel investors to develop a minimum viable product (MVP). As startups progress and demonstrate market potential, they may seek larger investments through Series A, B, and beyond, obtaining funding from venture capital firms and other sources. The funding received is typically exchanged for equity, and investors play a crucial role in guiding startups towards success. Adequate startup funding provides the necessary capital to conduct research, product development, marketing, and customer acquisition, setting the stage for sustainable growth and long-term viability in the competitive business landscape.
Friends, Followers, and Family
Most people do not consider them as a viable option but they could be the most trustworthy investors, as they are the closed ones to the Entrepreneurs. Also, this could work for evaluating your ideas. They could contribute to small capital to your startup when nobody else would be possibly convinced to invest in your ideas.
Business Angels
Angel investors are people that support your business by investing their own money if they find your idea promising in an exchange for debt or equity. These people also involve themselves in other aspects with their experience or connections. They help startups take their first steps without thinking much about the ROI. Angel investors are the opposite of Venture Capitalists.
Seed Capital
Seed capital is the initial funding for any startup for covering initial operating expenses to attract venture capitalists. The entrepreneur's business capabilities and the product's benefits determine how much seed capital the investor may invest in the startup.
For instance, Google offered seed capital to the Center for Resource Solutions for the conception of renewable energy certification programs in Asia in April 2016. There are many Seed VC firms actively providing this early form of funding to aspiring and promising startups. However, the most common source of seed capital is through angel investors and friends and family.
Venture Capital
Venture capital has become more popular among startup companies who could not get funds from other resources such as bank loans. Venture capitalists are people who provide funding to startups or small business companies that have long-term growth potential. The major downfall for this type of funding is that the investor gets equity and hence has a say in the company decisions.
To initiate this funding, any business must submit a business plan first to the investor, after which there would be a systematic investigation of the business plan and the product provided by your company. After this, the investor takes an active part in the funding company by advising and monitoring its growth.
Private Equity
Private equity consists of capital that is not publicly listed. It includes a group of investors that directly invest in startups or engage in the buyouts of public companies. The capital provided by retail investors is utilized to fund startups and new technologies.
Private equity has two types of partners, Limited Partners (99% shares, limited liability) and General Partners (1% shares, full liability), who own shares in funds and liability.
Crowdfunding
There are several online crowdfunding platforms available online these days. For online crowdfunding one needs to start a campaign and if the investors like their business idea, they may invest in their campaign. This way online crowdfunding could help you before starting your own business.
There are two types of crowdfunding; Rewards, where entrepreneurs presell a product without incurring debt or loss of shares and Equity, where the investors hold shares of the company in exchange for crowdfunding.
Startup Incubator
Startup incubator helps the startup companies in the beginning stages of the company, mostly when the startup is at a concept/idea stage. Incubators focus more on the longevity of the startup. They work like mentors and put in their time and resources. The incubators generally do not invest cash capital and do not take equity stakes.
StartupGuru's flagship startup incubator focuses exclusively on non-technical founders and provides support on Idea, Product, Launch and Funding. Fill up your application and schedule a call with one of our mentors to understand if and how we can support your startup to go from zero to one.
Startup Accelerator
The accelerator helps existing startups that have an idea and a business model to execute. They work in a set time of three to four months. The accelerators use a formal model and choose the top startups that are scalable and have fast growth potential. They also offer capital for a predetermined percentage of equity.
When is a Company Not a Startup Anymore?
There are several factors that draw a line between a well-established company and a startup company. Companies like Google, Facebook, Amazon, and Twitter started out as innovative startups that changed the vision of different industries. That is what startups are supposed to do, bring light to what more could be provided, fill the gaps in the prevailing markets and disrupt the traditional markets. But there is a time when these startups bloom to its fullest, that is when they leave the title of 'startup'.
The main factor when a company is not a startup anymore is when it goes public (a company goes public refers to IPO initial public offering, companies choose to go public to gain capital for their expansion). Another notable factor is when the startup forms rivals and competitors start copying their business model. The company starts having more employees and there is a considerable division of workload among the employees.
Such factors could be the measuring units (probably!) but there is no proper guideline to know when any startup company is ready to go to another level.
So, What Is a Startup Anyway?
After a deep understanding and analysis of the question "What is a Startup?" here we come to a conclusion that the definition of "startup" is vast and very unclear given a large number of companies starting and progressing in different ways in the world now. However, having an overview of the definition of a startup is a company with an idea to change the world that has an innovative business model that is designed to grow fast.
Do You Have a Startup Idea in Your Mind?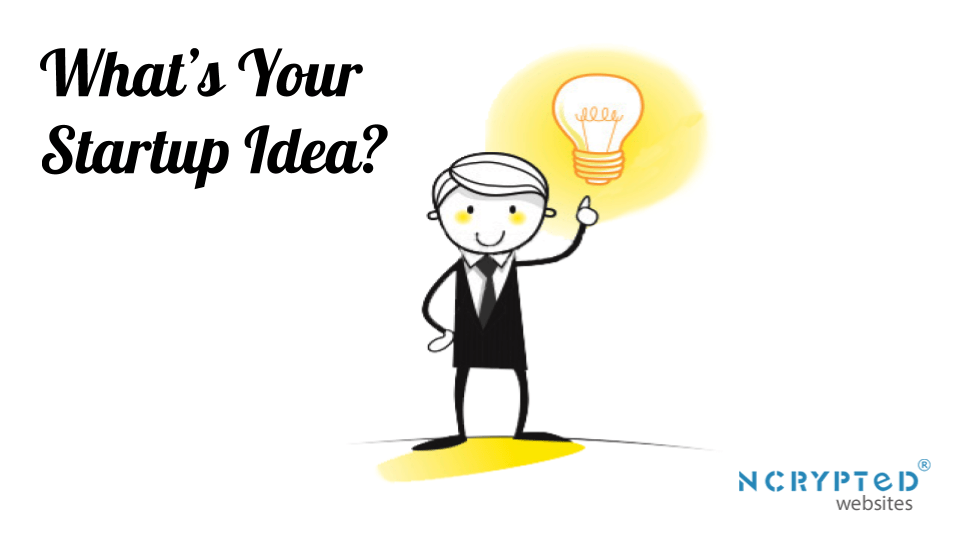 Knowing the emergence of startups in the business world, our tech partners at NCrypted Technologies provide all types of technical solutions to clients who have promising startup ideas, but don't know how to start. We would do all there is to bring your ideas to life when all you have to do is tell us what you want and sit back and relax.
We provide you with ready-to-deploy software for your startup, for which you can also give customizations as per your requirements. Our team of tech experts will give you what you want, the way you want without any hassle.
Get in touch with us to get into the sea of startups with a successful starting point. We've got your back!
And hey, if you are a first time non-technical founder, check out our startup incubation program and apply to see if you qualify for it. StartupGuru Incubator works in a co-invest model and covers almost everything where you will need hands-on support, guidance on Idea, Product, Launch (GTM, Customer Acquisition) and Funding.
Share your thoughts with us!
How did you find this article? Do you have any other views to share on defining startups? Please comment your views below!