We're living in a world which is globally connected through the internet and this has led to many advances in our lifestyle. In this age of digitalization, Entrepreneurs are focusing on coming up with new solutions for the problems of people with the help of technology. It is this drive for innovation that has opened up many opportunities for potential contributions in the business industry.
An Entrepreneur should always keep up with the trends occurring in the industry. To become successful you must be ahead of time and taking inspiration from the past years, you should set trends for the upcoming year and the startup ideas that knock on your brain should be engaging, this way you could beat your rivals by doing something before they do.
Entrepreneurial traits have revealed that almost all industries have accepted the changing ways of dealing with business and have taken an important role in the integration of advancements of technology with their business ideas to solve problems that old-fashioned traditions failed to.
Thinking about the ideas or motives that brought a huge success to the entrepreneurs in the last year could help you plan your year ahead. Let's discuss which entrepreneurial traits led the companies to a successful year!
You May Like to Read: How to Get Startup Funding?
1. Creativity and Innovation
Creativity is the key to making your business successful. Everyone today loves to buy something that they don't get anywhere else. Being creative is one of the most important entrepreneurial traits that will never go out of trend. You should bring innovation not only in your new products but also improve and bring new innovative features with the ones that are already in the market. You should also keep innovating your way of dealing with your clients as well as employees for a change and to keep their spirits high to keep contributing to your business.
Bring something out of the box, something that nobody else in the market does. You can also rejuvenate old trends in order to provide something different. You should create engaging content, not only for marketing concerns but also for your investors and your internal teams to keep your company's atmosphere lively and creative.
2. Specialization and Personalization Have Become More Important in Entrepreneurial Aspects
Every leading industry is also focusing to provide niche markets to fulfil unrealized needs. The Millennials have a passion for targeted specialized products for a specific market. They are highly focusing on the personalization they could provide their customers.
In this huge market, it is very convenient today to get mass-produced products and services. But the businesses that have a greater scope of success are the ones providing specialized products to meet the peculiar needs of the customer. Personalization of products could provide customers with something that reflects their own idea.
3. VR & IoT Are The Buzzwords
Automation has led many new ventures to invest in tech more and more. We're all aware of the transformation AI has brought in our world. Now is the time for companies to invest as much as possible in the new automation services, VR and IoT. Automation has changed perspectives of the world with respect to almost every industry. Automated chatbots to automated furniture to automated robotics, – you name it, everything has automation involved in deeper roots.
Starting from gaming to business technology, VR and AR have set their standards high. According to a study, AR/VR revenues will rise to approx. 170 billion in 2020. VR startups are solving problems in the med-tech industry. VR has changed many aspects of the real estate industry.
Houzz is a visually driven platform that allows its customers to see what furniture would look like in their house before buying through augmented reality.
IoT is one of the most talked about advances of technology in the past few years. If you don't know what IoT is, Internet of Things (IoT) is a system that connects the devices and provides the user with the feature of exchanging data over these devices through the connected network or internet. For instance, you forgot to turn off the lights of your kitchen before coming to work, you can do it with an app that connects automation at your home with the switch in the app. IoT devices could be highly personalized and through such devices, you could get a super amount of personalized data from your customers and give them personalized solutions.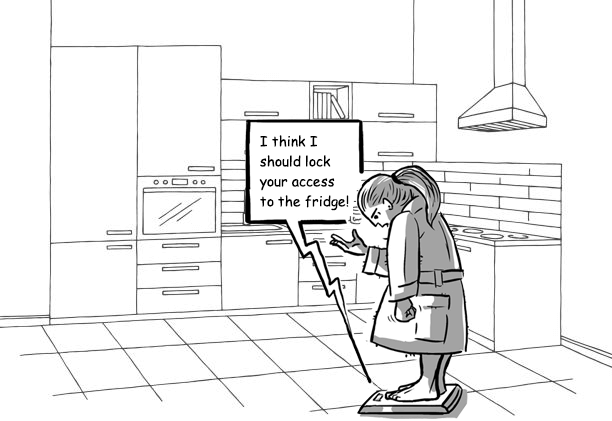 IoT is a vast sea to indulge in and from an entrepreneurial point of view, you should not leave anything that could help you grow your business.
4. Millennials Will Not Be The Only Rulers
The Gen Zs may be more entrepreneurial than the millennials. According to a review, 70% of American Gen Zs are self-employed. Some are trying to achieve success without completing 4 years degree. This generation is even more social justice-minded than the previous generations. Also, they have never known a time when there was no internet. With their digital capabilities, they may bring a new competitive edge to the millennials.
5. How Remote Workforce Helped Entrepreneurial Traits That Succeeded
The trend for working from a remote place has increased to the next level. Companies are leveraging the power of remote work. People are choosing to work from home or telecommute more now. The benefit of working from home is it provides a comfortable working place for the workers and flexible working hours. This way the workers are happier and provide better outputs to the business.
From the entrepreneurial point of view, everything could be worked out till the business is getting successful outcomes. Many entrepreneurs are now setting up their works online. This gives access to the company to have employees from around the world.
For the new entrepreneurs, this is a huge benefit as they don't necessarily need to set up a physical location and spend their money on rent. We could call them "solopreneurs" as they deal with contractors and freelancers rather than a physical office and employees with the help of increased flexibility provided by the new-age technology.
6. Social and Environmental Responsibility Has Become a Prime Quality
Another most important entrepreneurial trait is to have a business with an impact, whether it is an impact on the lives of small local traders or an impact on the environment, people support companies that have a purpose, rather than simply making money.
People today like to work with companies that make a societal or environmental impact. Another way to win people's hearts is by giving a solution to their problems and simplifying their lives with the advances in technology. This could create a social impact on the lives of people and would attract more customers.
Millennials are more concerned towards the welfare of local sellers and well-being of our environment. Many new startups are based on eco-friendly or eco-oriented products. According to a study, about 90% of customers suggest purchasing from a company that provides support for an environmental issue. Similarly, 8 out of 10 people want business tycoons to worry more about these serious issues rather than earning a profit because if once they are determined, they could make a difference.
Patagonia is an activist clothing company. They participate in many events for awareness of the public and maintain transparency for not harming animals in the process.
7. Diversity Has Challenged Presumptions of Entrepreneurial Scenario
The new generation is changing the stereotypes formed since ages. The present age shows diversity in age, gender, education and origin and other areas. There is a growth of 114% female entrepreneurship in the past 20 years. According to a study, there was an increase of 32% business owners with a doctorate degree. Approx. 30% of new entrepreneurs are first-generation immigrants. The age range is also widening. The millennial group is taking over the market. Also, the members of Generation Z are coming up with fresh ideas for new startups.
This way there is no limit set to determine who could have entrepreneurial characteristics. The world has no boundaries now.
8. The Sharing Economy Is Expanding
According to research, the shared economy based startups are the fastest growing businesses with more than billion by investors in venture capital funding. A shared economy business model is generally defined as the use of technology to accelerate the access of goods or services between two or more participants.
Different types of shared economy platforms are crowdfunding, peer-to-peer economy, gig economy. The shared economy has changed industries in various ways through startups like Kickstarter, Fiverr, Upwork, or even Etsy for instance. The best examples of the successful shared economy are business models like Airbnb and Uber that have brought revolutionary changes in the business industries.
9. Customer Satisfaction Is a Must
Customers play a major role in the success of your business. If you want to attract customers, you have to earn it. The traditional methods of advertising are not sufficient in this age. You could not blabber about your product in your advertisements and expect to attract a crowd. Companies are now focusing on interactive ways of attracting customers. It should be a two-way conversation. For instance, you could advertise your products on your company's social media, so customers can comment on your posts and share it on their accounts or give you feedback.
With the help of automation services, it is easier to communicate with customers and direct them towards their areas of interest with the help of chatbots. Chatbots are a huge success and have revolutionized the way of interaction between the companies and their customers.
Another important entrepreneurial aspect is to provide them with what they are looking for. You could launch a service or a product that other companies are not offering to suffice the need of your customers. To get new customers is beneficial but it is also important to maintain relationships with your current customers.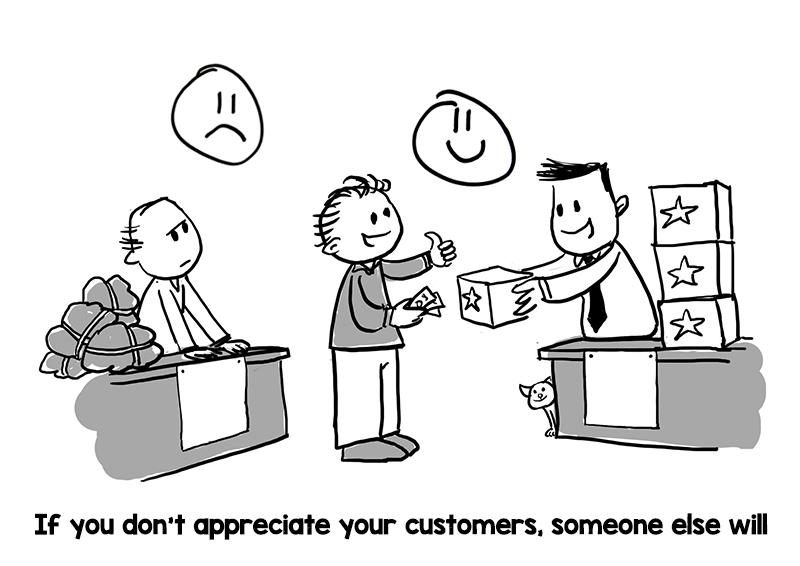 The new-age entrepreneurs are laying more emphasis on customer satisfaction and customer experience as a whole. You could focus on the below points to provide a good customer experience.
Treat customers like royals.
Be authentic about your services.
Form a good customer support team.
Value and appreciate your customers.
10. Prototyping Is Important in Entrepreneurial Views
Why do you need prototyping? Here's a simple answer. A prototype is a rough and quick work to test your product and its usability for early-stage learning. Research does not cover all the aspects you need to know before launching your product. Imagine you are working on a new product, you and your team spend months on the planning and designing of the product and craft it to perfection. You launch it on a crowdfunding website and attract many visitors, but somehow you get no investors. Nobody wants to risk their money with your innovative idea, they seem comfortable with their traditional businesses.
In this situation, prototyping could have rescued your product or service. If you test your product or services and get reviews from people before making it official, this could be useful to get funding too. This way, prototyping is a useful entrepreneurial trait you could invest in.
Do you think you have the above qualities in you? Do you think you could be a booming entrepreneur? If so, we could help you in the process. We have a resourceful team that could help you to alleviate your entrepreneurial traits and lead you towards more and more success!
Share your thoughts with us!
What do you think about our blog "10 Entrepreneurial Traits That Succeeded In 2018"? You could share your insights in our comment box below.
You may like to read other interesting startup blogs articulated by our team.