With every new day, the opportunities are increasing. There is a high rise in tech startups. Big firms and venture capitals are investing their money in online tech industries. But since the market is too vast the to-be entrepreneurs are not sure where to invest their time and money. To solve this problem, here we present you our top list of startup ideas that would soar high in 2023 and has the potential of creating new unicorns!
Today, everyone wants to live their life freely without any restrictions that come with working for a company. Many startup ideas are emerging these days like before several years, who would have thought there would be drones flying in the sky taking live pictures. If you have an innovative brain and enough resources, you can give life to your startup ideas and create demand all over the world.
Before starting a business, it is essential that you go through the entire process of how startup and startup funding work and dive deep into the sectors which are in demand or could create demand in the upcoming time.
So, let's not waste any time and move further towards the top startup ideas because a startup is a journey towards learning and testing new ventures.
1. E-Commerce
The E-commerce industry is where the newcomers traffic the most. To have a successful e-commerce business is as difficult as easy the field seems to be. Let's talk about the latest trends emerging in the e-commerce industry.
There is a high rise in the stationery business, planners and notebooks are in great demand.
The quirky objects will always be in fashion
Niche fashion products always sell fast. People now prefer to buy specialized products from particular websites dedicated only to that category.
Minimalism is the new black! People are driven towards minimalistic handicraft and artifacts. Minimalism has worked its magic to win the hearts of many.
Target a particular age group and their niche requirements.
2. On-demand Services
The on-demand services are soaring high for a few years and there is a huge demand for on-demand mobile apps for almost everything. There are startups with on demand business models starting from medical services to groceries to pet sitting services on-demand.
To set your foot in this industry, you must bring something new to light. You could merge marketplace and on-demand strategies and come up with something e.g. on-demand musicians or an application that
provides medical prescription by the expert doctors and then delivers the prescribed medicines on the doorsteps of the user.
This way on-demand services have a wide scope of innovations and is one of the best online business ideas.
3. EdTech
With the advancement in technology, Education Technology has also advanced to the next level. There are several EdTech industries focusing on the use of technology for educational purposes. Let's discuss how you can transform your startup ideas in the EdTech field.
You can create an online platform for teachers and students belonging to the same organizations to discuss educational topics.
You can create an app that allows the teachers to keep a memo of the daily class activities and send it to the students. The app should have different login pins for different organizations.
You can create an application for the teachers in which the teachers can store their lessons and simply browse through them when they need it for reference and can also share it with others.
You can also create a website for simplifying university admissions by creating an online platform for admission consultants to connect with the students seeking advice.
These are a few ideas that are taken into consideration but one may excel if these startup ideas are being worked with seriously.
4. Transport Tech
The Transportation technology industry is now booming with new innovations and people are looking forward to better ways to facilitate their journeys. We look at the transportation future as electric, shared, connected and autonomous. Albeit Uber and Lyft have changed the way we move, there are many more possibilities to startup in the Transportation industry.
You could start up your own niche transportation business like that of Uber but with a limited number of audience, like a private taxi booking app for college students and professors of a university. You could provide a mobile battery unit for the Electric vehicles or you could take up Airbnb model for EV charging network so that EV drivers can use the EV charging stations of the registered stations by getting their information on the provided platform.
5. AgriTech
The farmers in the US faced a lot of problems before the development of AgriTech (Agriculture Technology). The farmers faced problems like labour shortages, trading, commodity forecast, seed pricing and the like. These problems are being solved by the technologists and the entrepreneurs since 2017. There was a rise of 32% through investments and acquisitions in this industry by the end of 2017. The year 2018 saw a lot of new startups sprouting in the AgriTech industry.
AgriTech is one of the latest formed industries, you could invest in this field by getting your hands on the technology. You could provide the farmers with information regarding the prices of seeds and compile the data of their barns. You could also startup using a drone-based hyper spectral imaging system to create 3D images of the fully ripe products and then list them on the marketplace. You could come up with more innovative ideas and set your foot in AgriTech industry.
6. MedTech
Medical Technology provides a wide range of technology intended to improve the quality of healthcare delivered through traditional ways. You could start up a platform that connects the doctors with the people seeking for treatment or prescriptions, or a text-based group therapy platform with AI and sentiment analysis or a platform that records all the data of a patient and uses AI to help the patient control diabetes, Blood pressure or other problems.
7. Fintech
Fintech is a developed category with a lot of companies already investing a lot in the field. To succeed in the new startup in this industry, you should focus on one core problem faced by the business or the customers. You should come up with a $1 million idea to resolve the problem in banking. Technology comes next. People do not want to visit banks anymore instead, everyone wants banking services on their mobiles on the internet.
You could invest your money in various sectors like P2P lending platforms (Peer to Peer Sharing Economy), crowdfunding platforms, small business micro-financing, consumer lending, Robo-advisors, data science, and predictive analysis, changing the credit card economy and many other Fintech services. Investing in Fintech is one of the best startup ideas with the rise of internet banking (or say everything online!)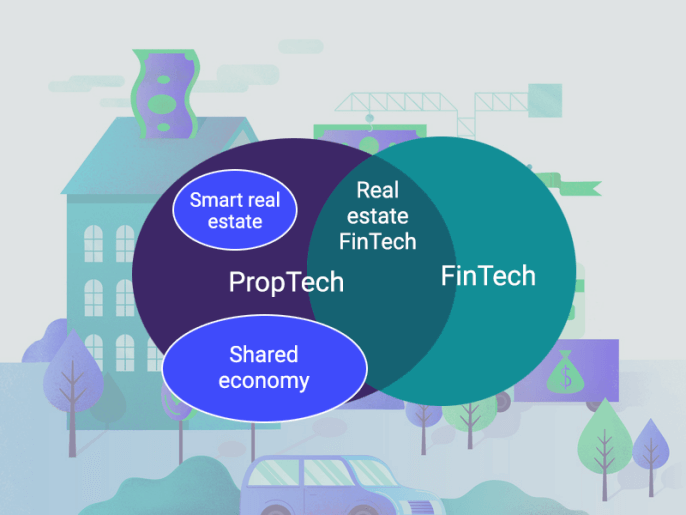 8. PropTech
Like every other industry, Real Estate also saw a lot of advancements with the advancing AI in 2018. Nobody had even heard of something as Property Tech a few years ago. The implementation of these new technologies could lead you to progress in this newly built field of merging AI and machinery with the property.
You could startup with an app that works as a news channel for the real estate agents providing them latest reports about the business or a startup that automates home furniture solving the problem of lesser spaces or an app that turns the user's smartphone into a key to the property and lets the user to generate and share access codes.
9. Social Media
Social media has influenced the whole business industry as it affects the marketing strategies of the companies. Social media has become one of the most important aspects of marketing their products and brings in traffic to the company websites. It has become important to maintain the social media accounts like Facebook, Instagram, and Twitter and share the information regarding new products and ventures that the company is looking forward to. The company can also win the hearts of the customers by sharing their views and taking a stand on global problems.
If you love to multitask and are a pro user of all the social media websites, you can start earning by this new arising demand of Social Media Consultant profile.
10. Virtual Reality
Virtual Reality (VR) is one of the best startup ideas to invest your money in right now! Last year AR and VR raised $3 billion in the capital. With the VR's up surging popularity, the marketers are all in to invest their funds in this platform. VR based startups include a med tech device that allows the surgeons to operate on virtual patients to avoid medical errors or virtual spaces for real estate agents to sell properties that aren't completely built yet.
11. Vacation Rental
The Vacation rental has brought a revolutionary change in the travel and hospitality industry. The new feature installed in the travel industry recently is that of renting homes and extra rooms that the owner can provide to the travelers to stay for the decided period.
You can start an online service as a juncture for travelers and renters to meet. An online Vacation rental service is one of the best startup ideas for 2019.
Relevant reading on vacation rental:
12. Pet Care
With the changing lifestyle, the needs for pet care have increased. There are a few online platforms where the pet parents meet the pet sitters and are provided the facilities they need.
You can also create an online platform for the niche requirements of the pet parents and provide on-demand services to the pet parents registered on your platform by the pet sitters who, also, are registered users of your platform. You can include facilities like Daycare, Dog walking, Pet sitting and similar services. Wag, Dogvacay, Rover are some successful startups in this vertical.
13. Subscription
Subscription based startup businesses are so in the fashion these days. Customers like to get goodies of a different sort in one box and on top of it, some websites do not release the products of the box before it is handed to the customer which in a way creates a surprise factor that makes the customers wait for the next month box curiously.
You can start your own business like this and include some quirky or theme based objects in the boxes to make your boxes different from that of the existing ones. This way Subscription business model should add to the list of your favorite startup idea this year.
14. Crowdsourcing
With the increasing demand of online business, it is inevitable for a company not to all the resources in house. The increasing demand of having everything online also has created a huge demand for remote crowd workers in categories such as web development, graphics designing (Fiverr) , digital marketing, SEO optimization, consultancy that are often unintelligible. This is something that scares most of the companies because of the changing nature of today's work force and the ever increasing need of 'work from home' and flexible working hour system that the companies also are starting to prefer having offshore or remote workforce.
If you have these skills, you could build a crowdsourcing website of your own and earn a handsome amount of money by providing these services, matching the service providers with service seekers and earn through commission.
Psst! We can build this for you – get in touch!
15. Freelancing Platforms
It is difficult for new companies to hire people for every task and spend so much money on employment. Rather than this, the companies prefer to hire freelancers for small tasks like content writing, translation, logo designing, also web development.
Also, there are people who do not want to constrain themselves to a single company who work as freelancers, who work on their own time, in their own way.
You can create an online freelance platform such as Upwork or Taskrabbit to close this distance between the companies and the freelancers. This is one of the best startup ideas to follow.
16. Marketplace for Real Estate
Online marketplaces are very popular after the rise of online businesses. There are online marketplaces for freelancers which provide a platform for buyers and sellers to meet. In a similar fashion, you could create an online marketplace for the brokers, property owners, buyers, as well as renters – A meet-up place for customers, sellers, and brokers.
17. Crowdfunding
Crowdfunding is the practice of raising funds online for a new business venture. Crowdfunding is a form of crowdsourcing carried out typically via the internet. The crowdfunding has three major participants: the innovator who proposes the idea for funding, the people or investors who provide funding and the platform that brings together both the parties.
As with the rise of innovative startups, you could start up a crowdfunding platform and support the idealization of newcomers or you could also build an aggregation platform that compares other crowdfunding platforms and gives information about them.
18. Free Mobile App
Free mobile apps will not go out of style till mobile technology prevails. These mobile apps are always more preferable to the layman than the paid ones. The all-time availability of applications, as everyone has their phone in their hand all the time, makes mobile apps more useful than websites.
You can add in a few features working with the trend in this digital world. You can integrate your mobile apps with wearable devices like smartwatches or VR boxes. Thus, you can earn well by creating a startup providing the free services and making money through some freemium features of through advertisements.
Deep Dive –
19. Chatbots
Chatbots have become a necessity for all the companies from all industries especially the e-commerce websites as a medium providing customer support. The chatbots have revolutionized the business industries since 2017 and are still changing the ways of interaction of companies across the globe.
Many companies have changed the definition of chatbots that are used for social purposes other than just customer support. A chatbot can be used to improve workplace happiness, to report workplace harassment or have friendly conversations with patients.
This way Chatbots can be successful startup ideas for you if you want to provide companies with proper customer support aid or even if you want to address social problems that the companies don't want their employees to face.
20. IoT (Internet of Things)
IoT (Internet of Things) is the network of connected devices like home appliances, vehicles and smart gadgets which allows users to interact and exchange data. With the increased use of internet devices and automation, users demand the smart devices that could be interlinked with each other and several tasks could be performed through a single device. You could start a platform that alerts the user regarding any damage that is detected in any of the devices. This could be very useful in factories.
21. Cyber Security
With the increase in 'everything on the internet', there are increased chances of cyber-attacks which could be prevented through cybersecurity. It is tough to work your way in this industry as there are more devices than people and the cyber-attacks are becoming more innovative. In 2018, 618 Cyber Security startup deals were closed.
You could invest in a startup platform that not only prevents from cyber-attacks but also provides a cyber-insurance and risk assessment, the ability to identify threats and manage data in real time. The increased use of technologies in all industries has generated the potential risk of cyber-attack. Thus, Cyber Security is one of the best startup ideas for the upcoming future.
22. B2B businesses
If you're all into products and services and do not want to indulge in customer care and retail selling, B2B business is your way to go. The b2b businesses sell products or services to other companies, in a way you hire a middleman to make your products reach in the market. It is not necessary that you have a b2b business model solely, you can have a b2b (business to business) and b2c (business to consumer) model in one.
23. E-Wallet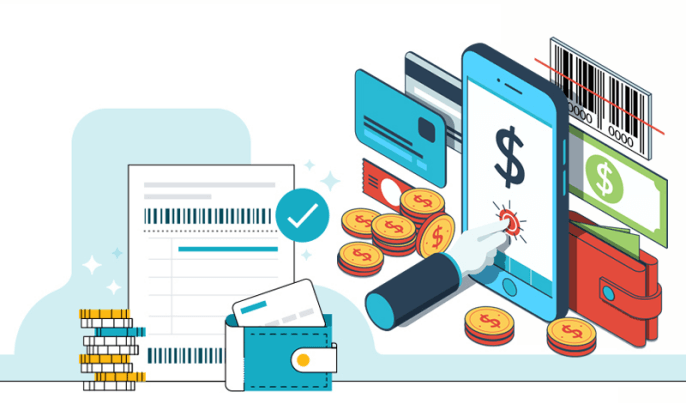 With the advanced lifestyle, the methods of payment have evolved swiftly from cash to debit cards to credit cards to online transactions to E-wallets. Anyone can spend their day without having physical money or even cards with the help of E-wallets. E-wallet takes care of small payments which reduce the demand of credit card that turns out to be expensive for small purchases due to taxes.
You can build a similar platform for companies or local shop owners as shoppers are driven by the mobile wallets. You could provide in-built reward programs like cashback in your E-wallet pattern.
24. Virtual Assistant
Many companies hire virtual assistants as freelancers or on a contract basis to shorten their work module. The virtual assistants are given tasks similar to that of a secretary like attending customer service calls to sending thank you cards to the clients. To become a virtual assistant you need to know how to get things done. You must decide which services you'll offer and pricing and then launch your website and create an online presence and build trustworthy relationships with your clients.
25. Online Coaching
The DIY tutorials are very much in trend these days. If you have a skill and are good at teaching, you can start your online coaching web page and earn money by ad revenue as well as your students. You can also build a website and invite fellow members to provide e-tutorials and provide students with different skills. Udemy is one of the best startup example following this marketplace business model of online coaching.
26. Online Mortgage Platform
The mortgage process has become more and more digitized. Everyone wants everything done in a click. The online mortgage platform provides comfort to the borrowers to complete the paperwork at their own time, at any place they want. Automation helps the borrower and the lender save time.
Looking at the number of investors investing their time and money in this field, it is easy to presume that this trend will continue further. Thus, building an online mortgage platform is also one of the great startup ideas.
27. Online Translation Services
If you're bilingual, you could use this simple skill to earn some money. You could start up your own website as a translator providing translation services to the companies. You could also build a platform and hire people knowing different languages to provide your audience with a single platform with multilingual translation services.
28. Online Editorial Services
Every blog needs proofreading and editing. It is necessary to edit blogs before publishing them and this becomes easier with the help of online editing services. You can create a bot that would detect not only grammatical errors but also misspelled words, typos, run-on sentences, fragments, extra words and also provide a plagiarism checker. You could also provide SEO tools along with these and keyword analysis.
29. Online Ad management
Digital advertisements refer to the ads placed online. From advertiser's perspective, the main concern is space at the publisher's website. You could build an online advertising agency to manage the ads on the publisher's website and get client's ads for their website. You could manage channels of the advertisers or provide ad management tools to the advertisers.
These are some of the basic startup ideas from the vast platforms that you could work upon. If you have any queries or want to know more about startup ideas get in touch with us. We can provide you with suitable solutions for your startup ideas with our proficient team.
Share Your Thoughts With Us!
Let us know what you think about our above list or if you want to know more about startup business models, write to us in the comment section below.
You may like to read other interesting startup blogs articulated by our expert teams at StartupGuru and NCrypted.